After my mother in law and I poured through hundreds of legos trying to find enough of the same color to glue together to cover the box, I realized a bunch of my storage bins had large green baseplates inside them that are thin and flexible enough to cut with a scissor. I trimmed each base plate to cover the box, rounding out the corners.
Legos get tucked inside, ideally in a pouch or bag that can be removed when you are ready to build.
This is Noah's Squirrel Estate, complete with acorn anti-theft system (lower left), garage, veterinarian and fairy princess.
I'm excited to have these ready for our summer road trips. After our trip, I happened to find these Minifigure Speech Bubbles that I've added to our sets, combining a little literacy and story-telling with our fine motor building.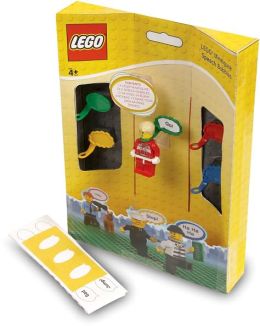 Like this idea? Know someone who might? Please share it!